Art Direction / Digital Layout Design / UI UX / Image Research / Production
ELLE Collections is a biannual trend report.
The report was first published in print in ELLE Canada. It was then redesigned for digital media, expanded with interactive content to appear as a stand-alone issue for tablets, and published in the App Store. I had the creative freedom and responsibility to produce ELLE Collections in collaboration with the editorial team.
INTERACTIVE DIGITAL EDITION: FASHION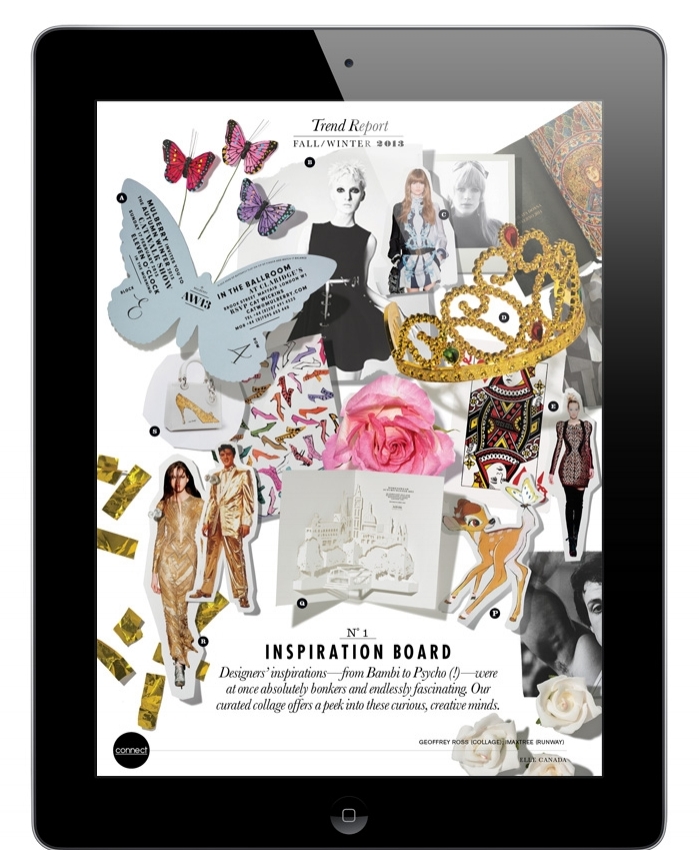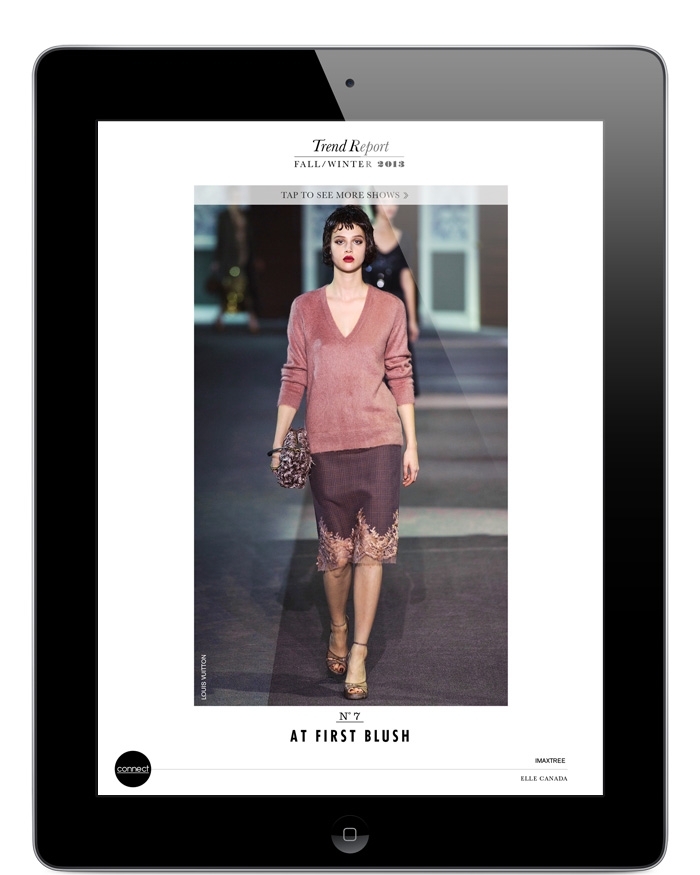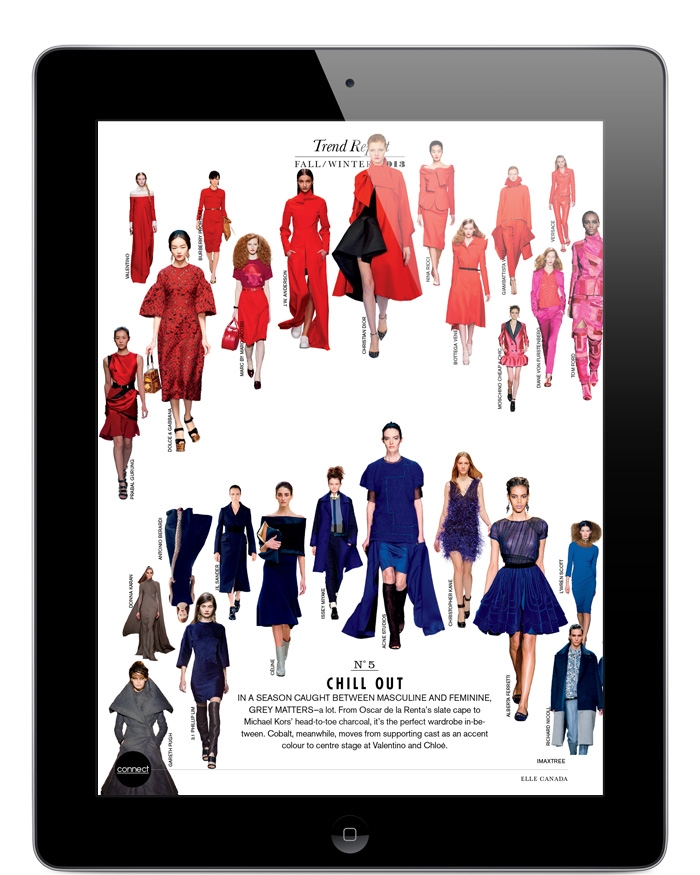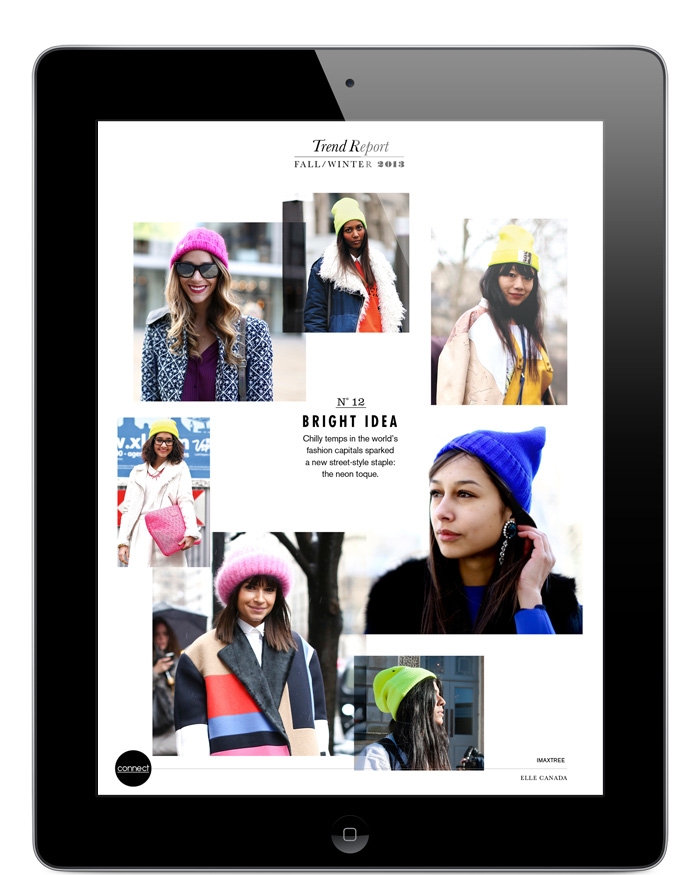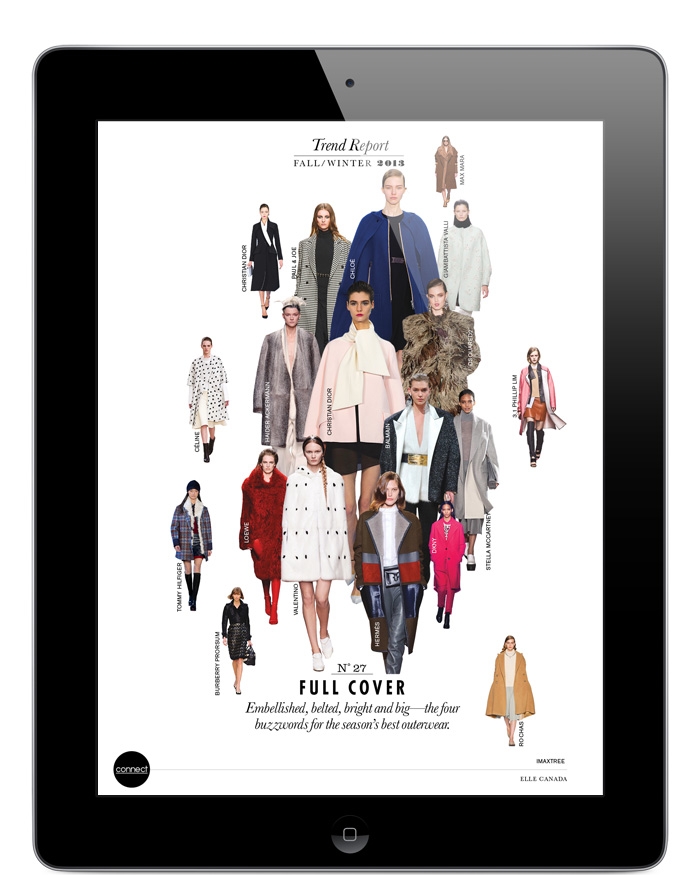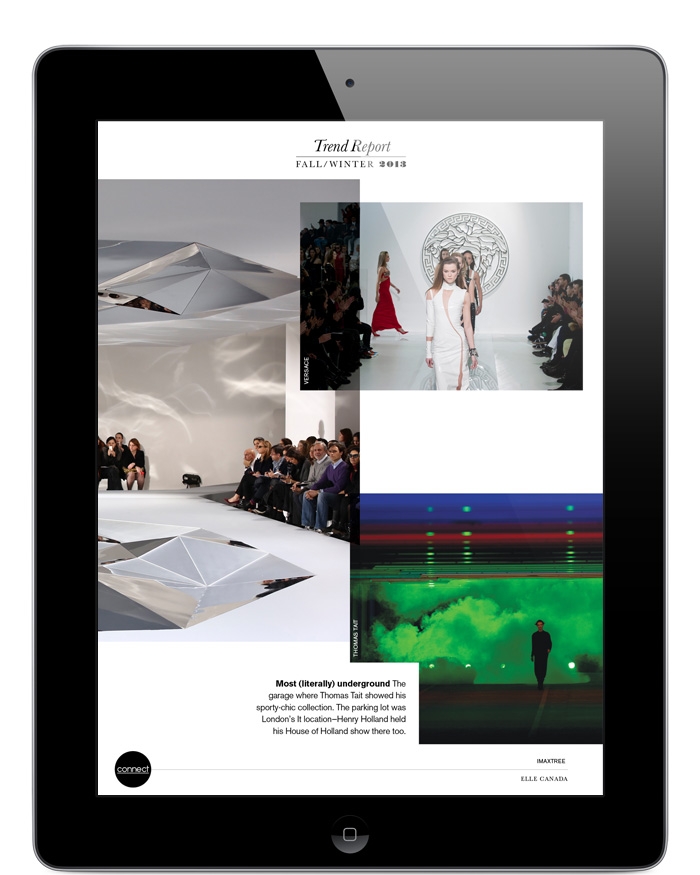 INTERACTIVE DIGITAL EDITION: BEAUTY (EXTRA CONTENT)